One of the most common criticisms about electric vehicles is that they are prohibitively expensive for the average user. Electric crossovers such as the Tesla Model X and also the Jaguar I-pace can cost well into the six figures. I've also added two other electric SUVs that were recently announced and also will be available in 2022 as a bonus, so be sure to read the entire post. Best Electrical vehicles in 2022 under $40000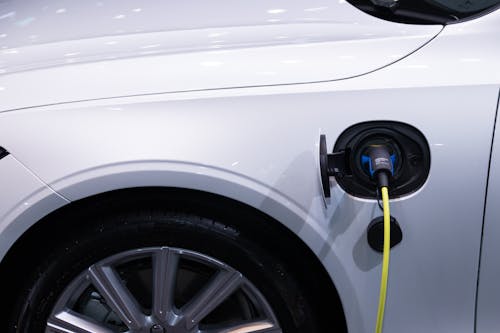 Electrical SUVs in 2022
1) Chevrolet bolt EV
It has a starting price of $34,000. A 200-horsepower electric motor is powered by a 65-kilowatt-hour battery pack, which should provide up to 250 miles of driving range per charge. The new euv battery system, which comes with an eight-year or 100,000-mile limited guarantee, will gain 95 miles of range after 30 minutes of DC charging.
2) Hyundai Kona electric 
The Kona Electric is powered by a 201 horsepower electric motor and also its large battery pack is good for up to 258 miles in every charge. DC fast chargers can charge the Kona electricity up to 80% in about 54 minutes.
3) Kia Niro EV
The Kia Niro EV is a fully electric subcompact crossover that some may describe as a higher hatchback. It's an excellent choice for those searching for a reasonably priced electric vehicle with a reasonable range.
Further Niro EV comes with an EPA-rated 239 miles of range. The Niro EV's single electric engine produces 201 horsepower and also 291 pound-feet of torque, allowing it to accelerate to 60 mph in around 6.5 seconds and also maintain highway speeds. The Niro EV can be fully charge in roughly 9.5 hours using the 7.2-kilowatt onboard AC charger that comes standard on the base ex-model. Because all Kia Niros have front-wheel drive, some customers may be disappoint by the lack of an all-wheel-drive option.
4) Volkswagen id4
The 2021 id4 is the first Volkswagen manufacture from the ground up to be sell in the United States. The pro trim comes with rear-wheel drive and also a single electric motor capable of producing 201 horsepower and is price at just under $40,000. According to Volkswagen, the id4 is design from the ground up to maximize range efficiency and interior spaciousness.
5) Nissan arena
 The Nissan arena will be available for purchase in the United States in late 2021. A 63-kilowatt-hour battery and a larger 87-kilowatt-hour battery will be available in two sizes. The base EV version with the lower battery pack will start at $40,000. Narrowly making this list of electric vehicles under $40,000 in price. Crossovers The larger battery variant will have a three-hundred-mile driving range. It'll probably have a range of 250 miles, which is more than the Nissan Leaf's maximum range of 226 miles.
The base model will have 215 horsepower and also 221 pound-feet of torque and also will be available with all-wheel drive. The battery pack of the Nissan aria can charge up to 130 kilowatts. Which is a little quicker than the id4's 125-kilowatt max charging speed the arena can accept 350 amps. At 400 volts, which will get you about 175 miles of range in 30 minutes.